Parent Resources
Online Resources
First 5 California – Parent Site
http://ww.ccfcca.gov/parts/

First 5 California funds programs that educate parents, grandparents, caregivers, and teachers about the critical role they play during a child's first five years.
Safe Kids WorldWide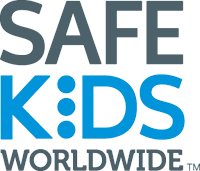 http://www.safekids.org/
Safe Kids Worldwide is a global organization dedicated to protecting kids from unintentional injuries.
Potter The Otter
http://www.pottertheotter.com

Potter the Otter knows that making the right choices can help you grow up to be healthy inside and out. He teaches kids that it's important to drink water, eat fruits and vegetables, and get exercise so they can be their best. Follow along as Potter demonstrates fun ways to be healthy every day!
Leading to Reading
http://www.rif.org/

RIF's Leading to Reading is where children discover the joy of reading and parents enjoy the journey.
iVillage
http://www.ivillage.ca/

iVillage allows women around the world to connect, share ideas, and seek advice and support about everything from parenting to health tips.
Babyzone
http://www.babyzone.com/

Premier online destination for highly personalized and localized parenting content and tools.
Very Best Baby
http://www.verybestbaby.com/

What's the best way to soothe your baby? Or give her a bath? Or pick him up for the very first time? There are a million things moms want to know. The experts at the Very Best Baby resource center can help.
Fussy Babies Network
http://www.fussybabynetwork.org/

Offering support for families with a baby who is fussy, crying excessively, or has difficulties with sleeping or feeding. Visit this site if you have questions or concerns, or feel exhausted and overwhelmed by chronic crying.
The Committee for Hispanic Children and Families
http://www.chcfinc.org/

Through educational and health programs, training and services, CHCF provides families with the skills and information they need to raise healthy children, to make sure those children are well cared for and have what they need to succeed in life.
ZERO TO THREE
https://www.zerotothree.org

Zero to Three supports the healthy development and well-being of infants, toddlers, and their families.
Project ABC
http://projectabc-la.org/

Project ABC is designed to create a system of care for young children who are in need of mental health services in the Los Angeles area. The goal is ensure that children 0-5 years old have access to mental health services that are family-centered, strength-based, and culturally competent.
First Signs
http://www.firstsigns.org/

The First Signs Web site provides information on a wide range of developmental issues, including information on screening and referrals and treatments for autism spectrum disorders.
Kids Off the Couch
http://www.kidsoffthecouch.com/

Kids Off the Couch is a free, weekly e-mail that provides families with fresh ideas for getting kids off the couch and into their city. Their secret formula? A bowl of popcorn and a memorable movie. Like a spoonful of sugar, the magic of a good film will lure kids to cultural outings that are more than typical kid fare.